Unpaid traffic tickets and warrants in Colorado are a recipe for disaster.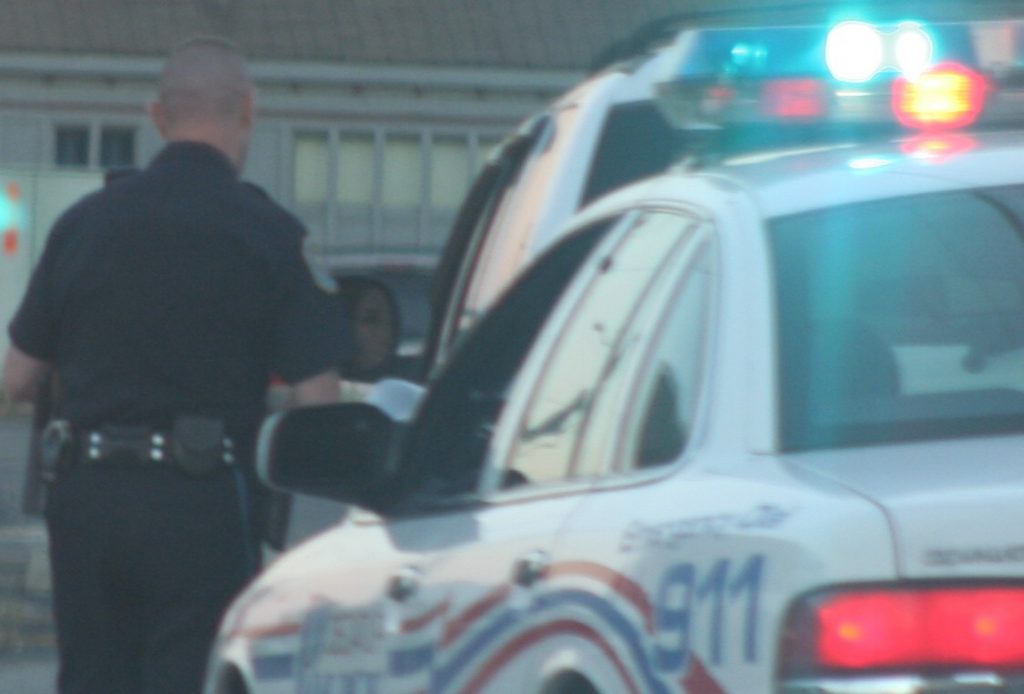 An article in the Denver Post by Mike Klis and Ryan Parker reports that Denver Broncos player Von Miller has an unpaid traffic ticket and warrant out of California:
"Denver Broncos star linebacker Von Miller has an open warrant for his arrest in California. Susan Schroeder, spokeswoman for the Orange County District Attorney's Office confirmed to The Denver Post that Miller has a warrant for failure to appear on a traffic ticket issued last year. It is unclear what effect this will have if Miller travels to California when the team plays either the Raiders or Chargers, as Schroeder said the warrant pertains to the entire state."
In Colorado, most traffic warrants are statewide. When a person fails to appear for a traffic ticket in Colorado, the judge will typically issue a bench warrant for the person's arrest. Thereafter, the Court will send a notice in the form of an Outstanding Judgment Warrant (OJW) to the Colorado Department of Revenue Division of Motor Vehicles (DMV). Once the DMV received notice of the OJW, they will send a firm letter (some might call it "nasty") to the driver informing them that they have a few days to clear up the OJW before their license is suspended.
If the driver does not act within the set time period (typically 30 days), his driver's license will be suspended. Thereafter, if the person drives and is stopped, he will likely be charged with driving under suspension which could lead to jail time, fines, and possible the further suspension of the person's driver's license for an additional year. Thus, it is critical to clear up any OJWs on a driver's record immediately.
Out of state warrants, like the warrant in the Von Miller case can lead to the suspension of a Colorado driver's license as well. Most states communicate with each other through the interstate compact and will put a driver's privilege to drive on hold through the National Driver Registry. Thus, traffic warrants and tickets usually catch up with a person eventually whether they are in-state or out-of-state.
Multiple unpaid tickets and warrants cause even further trouble. In Colorado, if a person is convicted of three or more major offenses in a 7 year period, his license will be suspended for 5 years. Driving under suspension is a habitual traffic offender offense.
CBS 4 Denver, Brian Maass, reports that Von Miller has additional charges pending in Colorado for driving under suspension:
"Denver Broncos linebacker Von Miller, already suspended for the first six games of the season, now faces more legal problems according to a CBS4 investigation. CBS4 has learned the star linebacker was stopped again by law enforcement last week and cited for driving while his license was suspended and speeding, adding to a multitude of legal woes. Arapahoe County officials confirm that late last week an Arapahoe County deputy stopped Miller for speeding in the vicinity of his home in Arapahoe County. A routine computer check showed that Miller's license had already been suspended. Arapahoe County Sheriff Grayson Robinson told CBS4 that Miller was not jailed but was cited for the license violation and speeding. He said Miller was with his father, who was then allowed to drive the car."
Adding to Miller's woes appears to be a third case stemming from 2012 for failure to appear in Arapahoe County. The Denver Post, Mike Klis and Ryan Parker write:
"When Miller was arrested by the Arapahoe County Sheriff's Department in August on a warrant for failing to appear in court stemming from traffic violations in October 2012, he didn't know about the warrant or court appearance. "That was on me," Miller told Denver reporters Aug. 20. "I've just got to be more responsible. It was a ticket from back in (October). I'm not making any excuses, like I said before. I've just got to grow up, be more mature and take care of business."
The best avenue for anyone who has one or more driving under suspension cases is to immediately stop driving and sort out the legal issues and driver's license reinstatement issues before getting behind the wheel. There are many approaches to these types of cases. Often times jail and further driver's license suspensions can be avoided with a very careful and meticulous handling of the cases. I've personally represented clients who have had upwards of 7 driving under suspension cases pending in various Colorado courts all at the same time with winning results. Although each case is unique, an experienced traffic attorney can make a world of difference in these cases.

Attorney Monte Robbins fights driving under suspension cases with experience. If you've been charged with driving under suspension anywhere in Colorado, contact Attorney Monte Robbins today to discuss your situation. You may be able to avoid jail and further suspension of your driver's license. Attorney Robbins has three locations to serve you: Denver 303-355-5148, Greeley 970-301-5541, and Fort Collins 970-329-1833