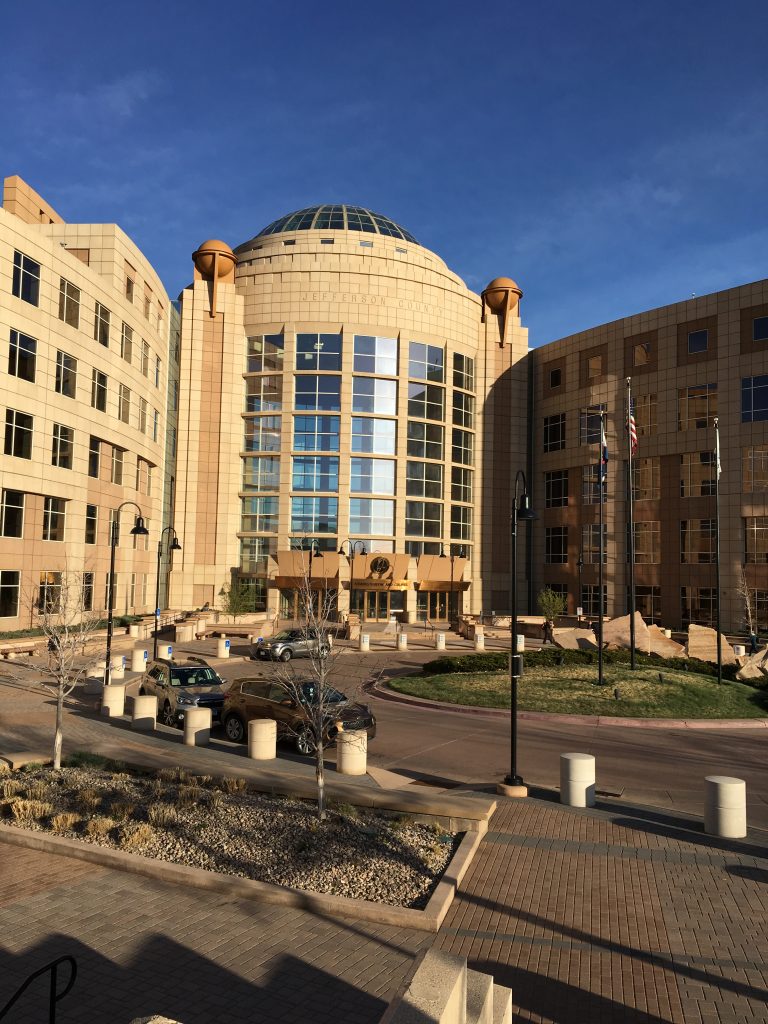 DUI and DWAI cases in Jefferson County, just like any other county in Colorado, must be supported by the evidence.  If the case proceeds to trial, the district attorney must prove the case beyond a reasonable doubt.  There must be a legal and valid reason for the initial contact.  This is typically the result of some alleged traffic infraction.  Thereafter a driver is stopped and contacted by the police.  Less frequently, a driver may be contacted from a "consensual encounter" or a roadblock.  SFST roadside maneuvers may be conducted, including a PBT portable breath test.  A driver doesn't have to do roadside tests or a portable breath test.  They're all voluntary tests, thus it's typically a good idea to not do any of them (why give the cops anything that they will try to use against you later? -no reason to.)  A potentially admissible chemical test of the driver's blood or breath typically follows next.  Or perhaps the driver refuses.  Cops typically look for indicia of alleged impairment throughout this process and collect any statements from the driver that they can use to bolster their case.  Each of these pieces of evidence may be challenged in a DUI case.
If there is an illegal stop involved, the driver may gut the prosecution's case by suppressing all evidence obtained as the result of the illegal police action.  A driver must file a motion to suppress evidence in order to initiate this process.  Thereafter, the court will have a hearing and rule on the motion.  Although the motion may be heard at the time of trial, it's much wiser to have the suppression hearing well in advance of trial.
The year 2017 saw 1901 DUI and DWAI cases filed in Jefferson County Court in Golden, Colorado, making it the 4th highest in terms of sheer volume of DUI and DWAI cases in the entire state of Colorado.  The courthouse is located at 100 Jefferson County Parkway, Golden, Colorado 80401.  Many people refer to it as the "mausoleum".  Nine (9) separate county court trial divisions handle DUI cases in Jefferson County Court.  Although all 9 divisions are housed within the same court system, the process, case flow, and sentencing practices can vary amongst the divisions.  The county court trial divisions presiding over misdemeanor DUI and DWAI cases are as follows: Division C, Judge Burback; Division E, Judge Carpenter; Division B, Judge Fisch; Division F, Judge Moore; Division G, Judge Randall; Division D, Judge Sargent; Division A, Judge Stuart; Division H, Judge Vance; Division J, Judge Woodford.  For aggravated first time offenses and second offenses resulting in jail time, it has been the experience of Attorney Robbins that some of the judges in Jefferson County Court believe in in-home detention (as an alternative to jail), and others do not.
Arvada Police, Jefferson County Sheriff's Department, Edgewater Police, Golden Police, Lakewood Police, Littleton Police, Westminster Police, Colorado State Patrol, and Wheat Ridge Police are very active in DUI enforcement throughout the county and account for a large number of the cases charged.  Smaller police departments such as Bow Mar Police (provided by Columbine Valley Police Department), Lakeside Police, Morrison Police, and the Mountain View Police, account for a smaller portion of DUI enforcement and cases in the county.
DMV Express Consent Revocation Hearings for Jefferson County cases are typically held in-person (rather than via telephone) at DMV headquarters located at 1881 Pierce Street in Lakewood, Colorado.  Driver's license hearings are held separate from Jefferson County Court DUI or DWAI matters.  The burden of proof in an Express Consent Revocation Hearing is by a preponderance of the evidence- a civil standard.  Preponderance of the evidence is a lower standard of proof than is required in a criminal case which requires proof beyond a reasonable doubt.
Jefferson County DUI Lawyer Monte Robbins has over 15 years experience in representing good people who have been charged with DUI, DUI per se, and DWAI in Jefferson County Court in Golden, Colorado and in Express Consent Revocation Hearings before the Department of Revenue, Hearings Division.  If you've been charged with a DUI offense in Jefferson County Court, it's imperative that you have experienced counsel by your side to aggressively represent you in both the DUI case and the DMV license revocation case.  Contact Jefferson County DUI Attorney Monte Robbins today for a free case evaluation regarding your DUI, DUI per se, or DWAI matter: 303-355-5148.