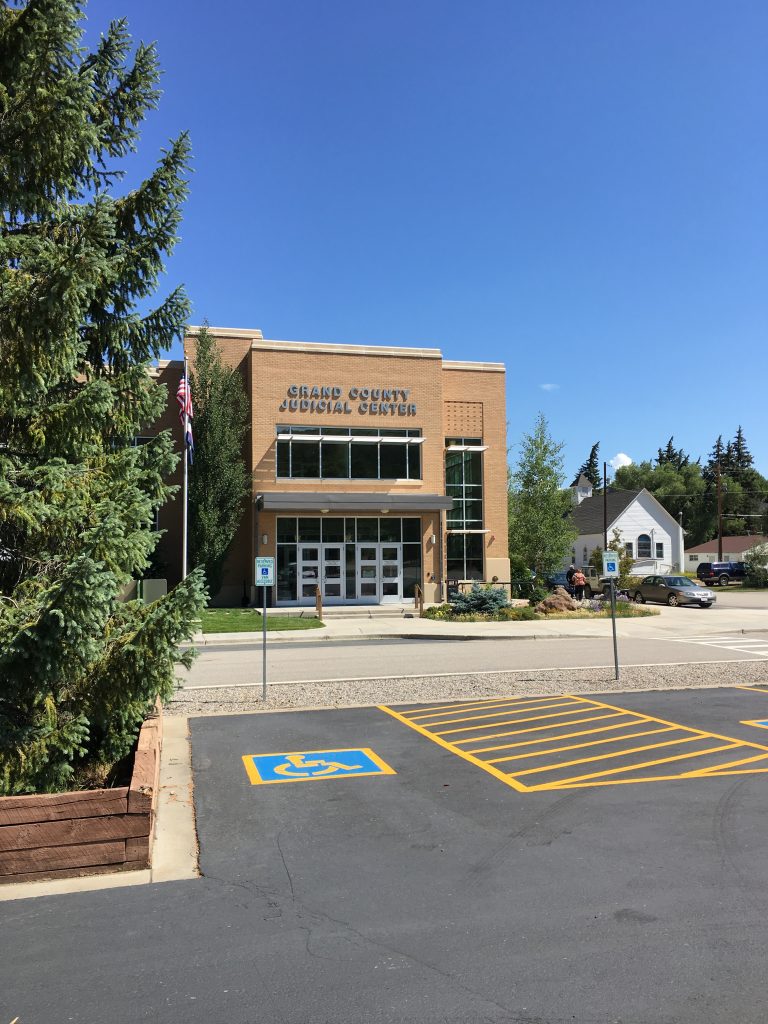 Grand County, spanning 1870 square miles, is a very popular recreational destination in Colorado.  Whether it's skiing or snowboarding at Winter Park or Mary Jane, or summer hiking near Cascade Falls or Horseshoe Lake Trail, Grand County seems to have endless outdoor opportunities to get away from it all.  Unfortunately, some people are arrested in Grand County for driving under the influence or driving while ability impaired while partaking in recreational activities.  Because many of those arrested are not residents of the county (or even the state), the court process can quickly become confusing and even overwhelming at times.
Rest assured that if you have been charged with DUI or DWAI in Grand County, you do have options and you do have rights throughout the process.  Experienced DUI defense counsel can help you navigate the system and the DUI process to obtain the best possible result when facing a difficult and stressful situation.
First, second, and third DUI offenses in Grand County are misdemeanors.  Fourth and subsequent offenses are Class 4 Felonies.  Convictions for DUI, DUI per se, DWAI, vehicular homicide, vehicular assault, aggravated driving with a revoked license, and driving under restraint (alcohol-related restraint) are considered to be a "prior" offense under Colorado law.  Colorado factors-in prior convictions anywhere in the US over the course of the person's life.  There are no time constraints on the "look back period" for priors- it's lifetime.
The Grand County Judicial Center is located at 307 Moffat Avenue, Hot Sulphur Springs, Colorado 80451.  County court misdemeanor DUI and DWAI matters are heard by Judge Catanzarite.
147 DUI and DWAI cases were filed in Grand County Court in 2017, with an average BAC of .155.  If a person has been arrested in Grand County for DUI, she must act immediately within 7 days to protect her driver's license.  An administrative hearing request must be filed with the Colorado Department of Revenue, Division of Motor Vehicles.
Kremmling Police, Colorado State Patrol, Grand County Sheriff's Office, Granby Police, Fraser/Winter Park Police are active police agencies in the county charging drivers with DUI and DWAI offenses.
Drivers who have been pulled over in Grand County will be asked to perform standard field sobriety tests (SFST).  These tests typically include, the Horizontal Gaze Nystagmus (HGN), walk-and-turn, and one leg stand.  Sometimes police will also request other tests such as counting backwards, reciting the alphabet, Romberg balance test, etc.  These tests are not easy for everyone to perform.  Medical problems, fatigue, complex explanations of how to perform the tests, stress, being nervous, poor coordination, and other innocent reasons can cause a person to perform poorly on the roadside tests.  The "graded performance" of a person's roadside tests is based upon the officer's subjective opinion and can be challenged in the DUI case.
If you or a loved one has been arrested in Grand County Colorado for a DUI or DWAI offense, contact Grand County DUI Attorney Monte Robbins today for a free case evaluation at 303-355-5148.  Hot Sulphur Springs DUI Lawyer Monte Robbins has over 15 years experience in defending against tough DUI cases throughout the state of Colorado.  Grand County DUI Lawyer Monte Robbins has office locations in Denver, Greeley, and Fort Collins for your convenience.