Drag Racing/Speed Contest/Street Racing Charges in Colorado Municipal Court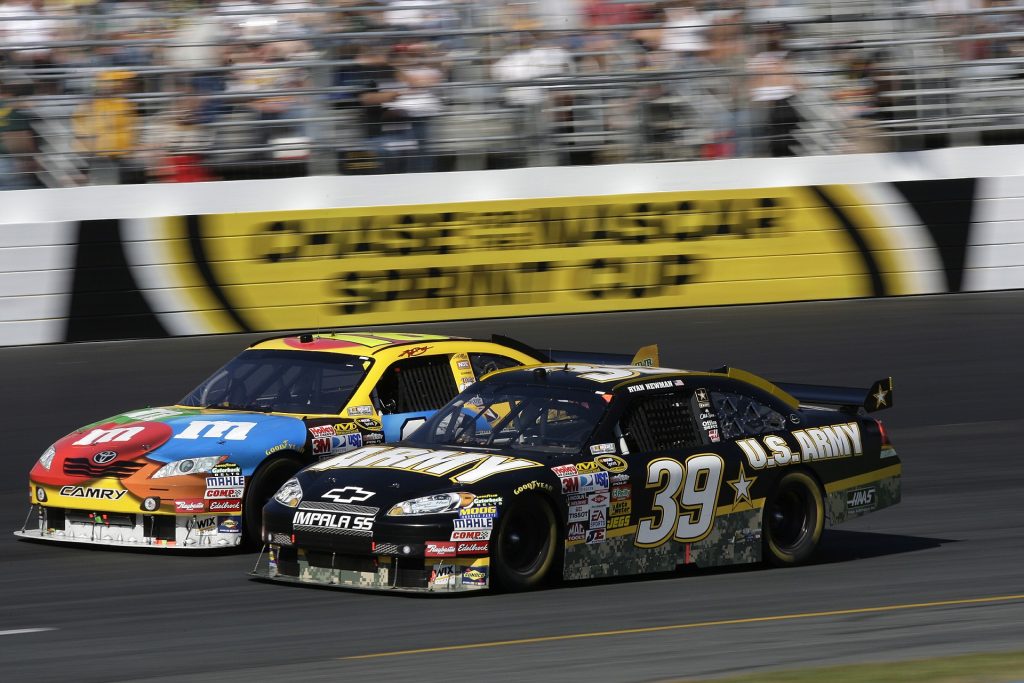 Drag Racing, Speed Contest, Speed Exhibition, and Street Racing charges are becoming more prevalent in both county and municipal courts throughout Colorado.  Law enforcement is really cracking down on this type of activity.  What may start out as a seemingly innocent acceleration with a car next to you at a traffic light can quickly turn into multiple and serious criminal charges with a real possibility of jail and loss of a driver's license.  Drag racing/speed contest charges are criminal offenses in both county court and municipal court and each drag racing/speed contest charge carries 12 points against a driver's license, which is significant enough to suspend a license for the accumulation of too many points.
Increasingly, other drivers who witness the alleged "race" are getting involved and completing witness statements, calling 911, speaking to the cops, and are willing to testify against the alleged racers.  Sometimes other drivers even present video of the "races" from the dash cameras in their own vehicles.  Although no one is advocating that street racing is "ok" or acceptable, the police have unbridled discretion to charge street racing/speed contest in some of the most benign situations where a simple revving of the motor and quick acceleration grabs anyone's attention.  Colorado law on the issue in both county and municipal courts is very broad and covers many activities that one would not typically equate with racing.
This blog post focuses on municipal court.  Most municipal courts follow the model traffic code.  The model traffic code indicates that it's illegal to engage in a "speed contest".  A "speed contest" is defined very broadly to include rapid acceleration, exceeding reasonable and prudent speeds for highways and existing traffic conditions, changing lanes to gain an advantage over other "race participants", and vying for position.  More than one vehicle is not required to be charged with a speed contest under the model traffic code.  In other words a single driver may be charged (no other vehicles are required to be involved) if the police believe that the driver is involved in a race or a time trial.
Speed exhibitions under the model traffic code are defined as operating a motor vehicle to present a display of speed or power.  Simply squealing the tires from a stop or while in motion is defined as "speed exhibition".  Speed exhibition also includes "burning rubber" (leaving tire marks on the highway or ground), accelerating rapidly, swerving or weaving in and out of traffic, and creating smoke from burning tires.
Placing a barricade on a highway, placing an "obstruction" on a highway, assisting in placing a barricade or obstruction, and participating in placing a barricade or obstruction are all considered to be "aiding and facilitating" in a speed contest or speed exhibition.  These persons are deemed to have committed the actual offense that they are accused of aiding or facilitating.  Thus if "Joe" parks his car down the street to block off one lane of a roadway for a friendly run of "Challenger vs. Tesla", Joe too can be charged with engaging in a speed contest (as well as the Challenger and Tesla drivers- assuming the cops could catch them).
Interestingly enough, for a 2nd violation of a speed contest or speed exhibition, the court may order the police to place an "immobilizer" on the vehicle involved for up to 14 days (typically a yellow wheel lock/boot).  The 14 days increases to up to 30 days for a 3rd or subsequent violation.  This added immobilizer penalty is in addition to any period during which the vehicle may have been seized during the pendency of the case.  Under the model traffic code, the owner of the immobilized vehicle has to pay $35 per day for the "privilege" of having his vehicle immobilized.  If the owner doesn't pay for the removal of the boot within 14 days after the end of the "immobilization period", then the vehicle may be deemed an "abandoned motor vehicle" and could be sold to pay for the past-due boot charges (harsh penalty!).
Further, if the owner grabs a hack saw and cuts the boot off his car (during or after the immobilization period), he could be criminally charged with a Class 2 Misdemeanor Traffic Offense.  If an immobilization device/boot is not available to the law enforcement agency because they simply aren't equipped with the device or because they currently don't have enough of them, the Court may order that the vehicle is impounded during the length of the immobilization period.
Speed contest and speed exhibition charges in municipal court have far reaching consequences and should not be taken lightly.  Careful investigation and preparation of these cases is critical to achieving optimal results.
Hello, this is Attorney Monte Robbins, thank you for visiting my blog.  If you have speed contest/speed exhibition charges currently pending in any Colorado court I'd be happy to discuss your case with you.  I've successfully represented many clients in speed contest and speed exhibition charges in both county and municipal courts throughout Colorado.  I'm very familiar with these cases and provide a knowledgeable and experienced defense.  Feel free to contact me at 303-355-5148 to discuss your speed contest/speed exhibition charges.