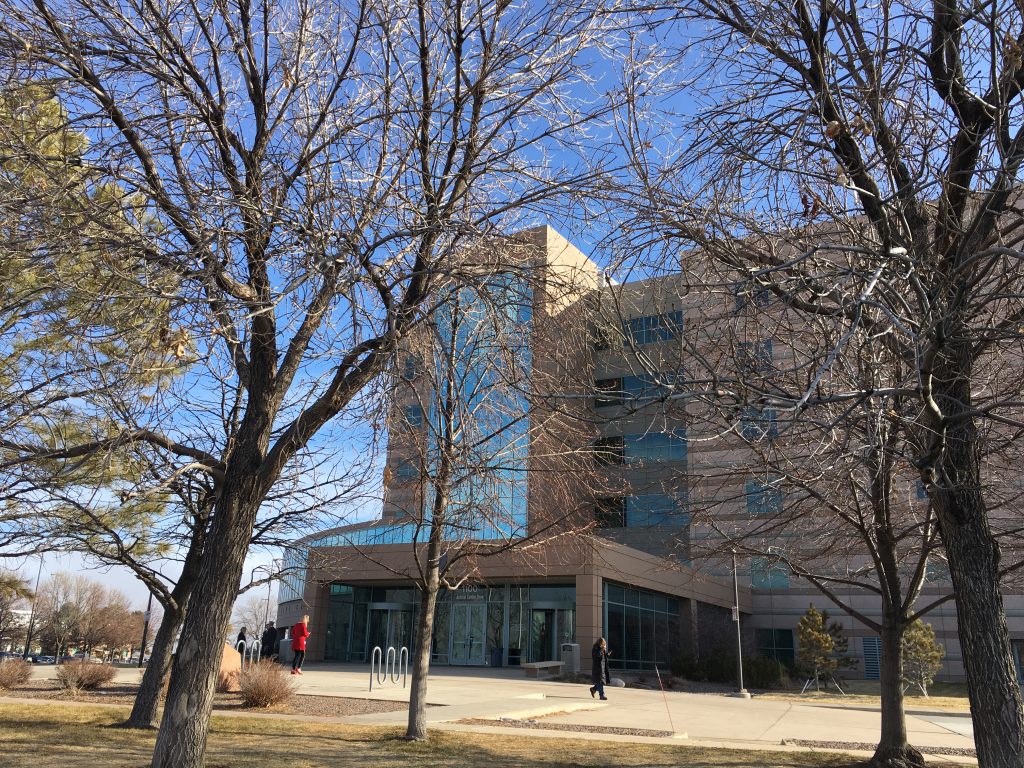 DUI, DUI per se, and DWAI charges in Adams County Colorado are heard in the Adams County Justice Center at 1100 Judicial Center Drive, Brighton, Colorado 80601.  There are several different trial divisions that preside over DUI, DUI per se, and DWAI cases in Adams County.  Accordingly, your case could be assigned to any of the following trial divisions: Division 2, Judge Bowen, Division 3 Judge Cox, Division 4, Judge Roybal, Division 5 Judge Dang, Division 6 Judge Flaum, Division 7 Judge Howell, or Division 8 Judge Kirby.
Adams County DUI Lawyer Monte Robbins aggressively fights DUI charges in Adams County Court and at the DMV license revocation hearing.  If you submitted a breath test or allegedly refused chemical testing in your Adams County case you must request an Express Consent Revocation Hearing at any full service DMV office in Colorado.  This request must be made within 7 days of the stop.  The agent at DMV will ask you whether or not you want the police officer present at your hearing.  Strategy comes into play when making this request thus it is a good idea to speak with an experienced Adams County DUI defense attorney before requesting your hearing.  Any driver who is presented with an Express Consent Affidavit and Notice of Revocation should make the request for hearing regardless of whether the person lives in Colorado, is out of state, or has a valid driver's license.  The Express Consent Revocation Hearing can be a valuable tool in further investigating the Adams County DUI case.  It's important to keep in mind that the driver's license case is a separate civil case from the criminal case in Adams County Court.  Thus, a person charged with DUI in Adams County will have 2 cases proceeding at the time time: civil and criminal.  Adams County Drunk Driving Lawyer Monte Robbins will fight for you in both the criminal and civil case.
If you submitted a blood test, you must monitor your mail for a notice from the Colorado Department of Revenue with the results of the blood test.  If the blood test resulted in an alcohol level of .08 or greater, the driver must request a hearing at any full service DMV office before the deadline indicated in the letter.  Upon requesting the hearing, the driver will surrender his physical driver's license in exchange for a temporary permit that will be valid up until the date of the hearing but not to exceed 60 days.
Police departments in Adams County are very aggressive in DUI enforcement.  With 2,241 DUI and DWAI cases filed in Adams County Court in 2019, Adams County ranked 2nd in the state with the sheer number of cases filed, second only to El Paso County.  DUI, DUI per se, and DWAI charges filed in Adams County Court originate from a handful of police departments including Westminster Police, Adams County Sheriff, Colorado State Patrol, Brighton Police, Thornton Police, Northglenn Police, Federal Heights Police, Aurora Police, Commerce City Police, Arvada Police, Lochbuie Police.
DUI and DWAI offenses can have far reaching consequences including a person's employment, driver's license, personal life, insurance premiums, professional licensing, finances, and liberty.  Adams County DUI Attorney Monte Robbins regularly practices DUI defense in Adams County and has been recognized by Avvo with the client's choice award 6 years in a row and has a 10.0 superb rating.  Contact Adams County DUI Lawyer Monte Robbins today for a free confidential consultation to discuss your drunk driving case: 303-355-5148.